Our Address:

7 Upland Drive, Valhalla, New York 10595 USA
Tel: 914.420.7017 E-mail: info@wehrliassoc.com
Key Personnel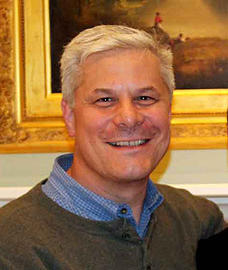 Greg Wehrli - President
Greg is primarily responsible for sales, scheduling of installations and maintenance, customer relations and advertising. He has a MS in Software Engineering and a BS in Business Managements and Computer Science. Greg has been involved in all facets of the photogrammetric industry (map production, hardware and software development, equipment vendor) since the 1980s.
Hans Wehrli - Associate
Hans is responsible for product development. Hans has a long history in the photogrammetric industry going back to the 1960s. His vast experience in system design, extensive knowledge-base of computer imaging systems as well as system integration is the foundation of Wehrli & Associates success and business philosophy.
Mike Stoba - Associate
Mike is based in Vinnitsa, Ukraine. Since 2000, he has been our primary engineer responsible for installing and training all roll film photoscanners. Mike is an electronic engineer and imaging specialist.